Did you purchase your semester ticket in the VRN ticket app or via the DB online store? If so, we'll hereby show you how you can apply for a refund in five steps as due to the introduction of the 9-Euro-Ticket, you are eligible for said refund!
(In all other cases, please find out how to proceed in the graphic embedded here.)
---
Step 1/5: Start the refund process on the VRN-website.
---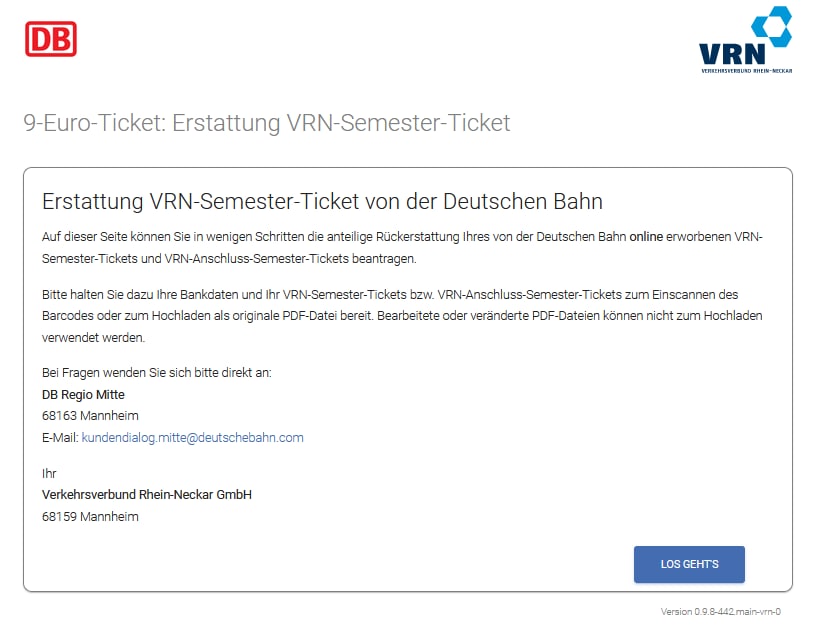 ---
Step 2/5: Upload or scan your ticket by means of the given QR code
→ The QR code is important. You'll need:
… either two cell phones
… or a computer with a camera
… or a screenshot, which has to be converted into a PDF for the upload.
Short followup from Aug. 24:
Students who bought their ticket via the smartphone app and which has expired in the meantime should not have access to the ticket barcode anymore. In these cases, a proof of purchase as well as bank details (account holder and IBAN) can simply be sent by e-mail to [kundendialog.mitte@deutschebahn.com].
---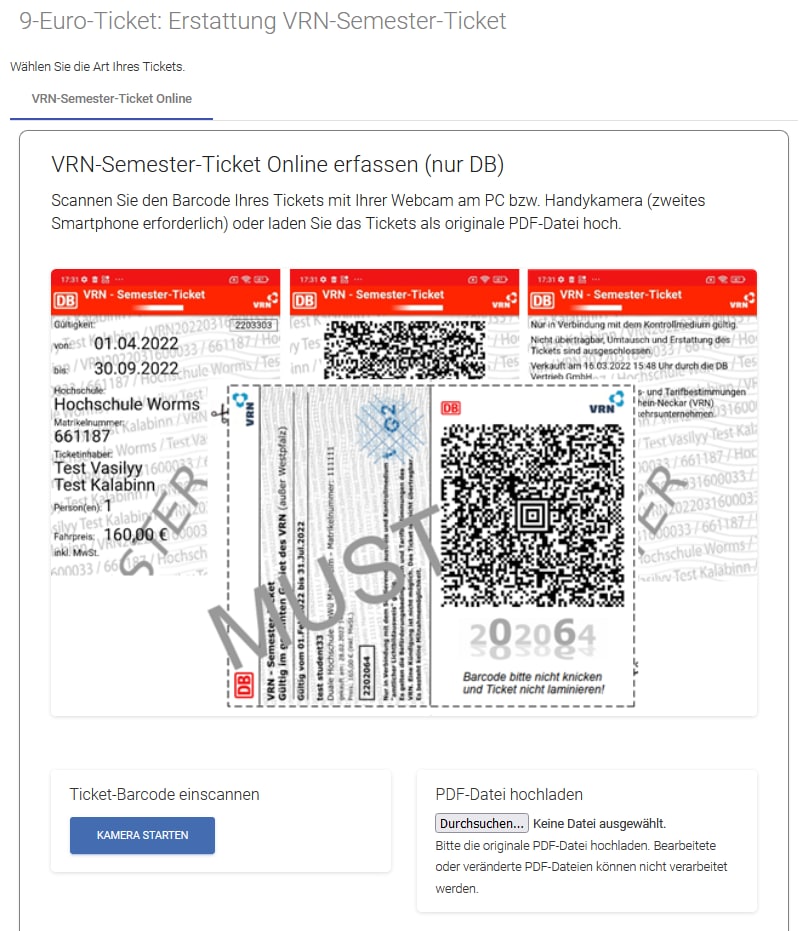 ---
Step 3/5: Enter your name, bank details, e-mail address and transfer data
---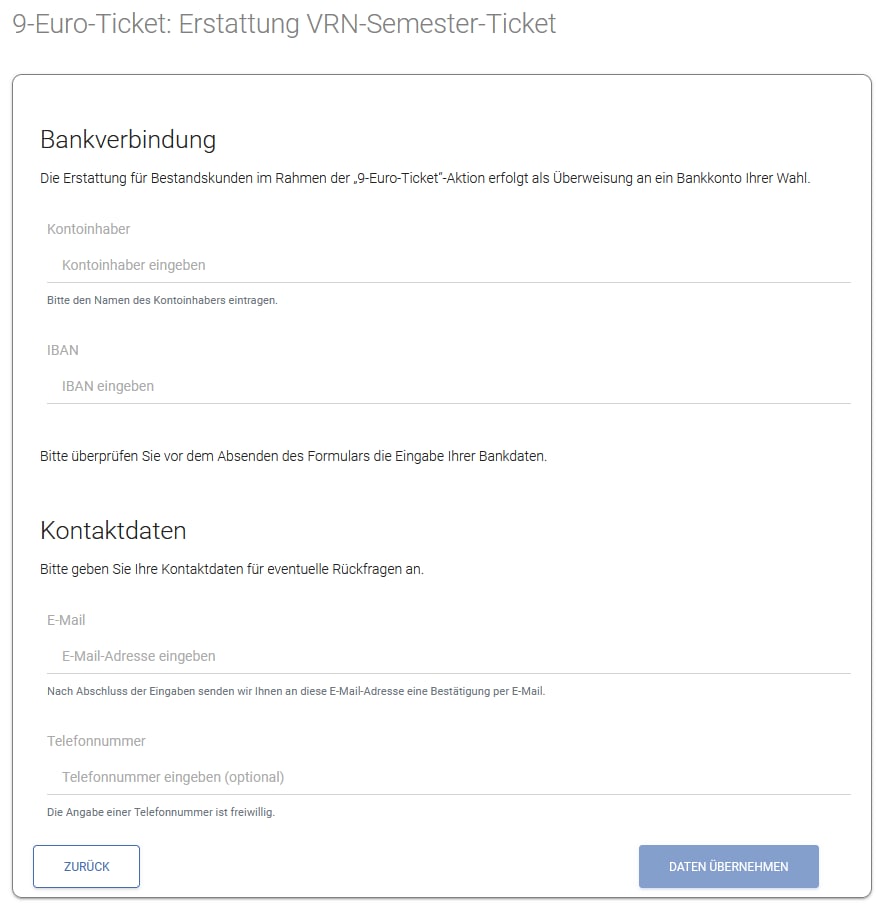 ---
Step 4/5: Review data and agree
---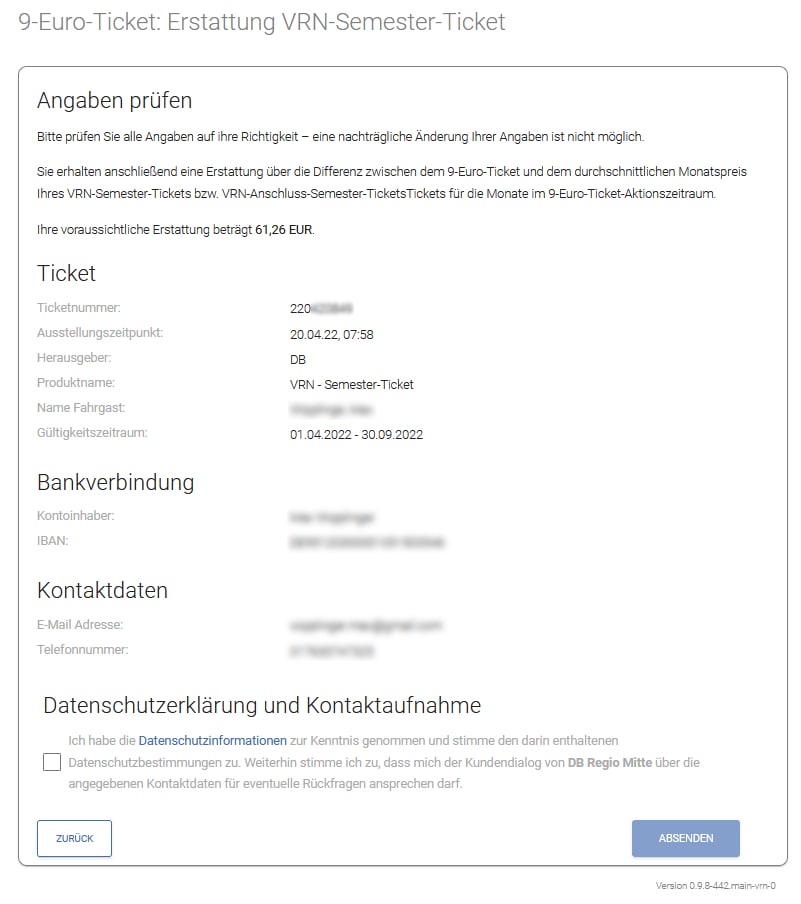 ---
Step 5/5: Yay! \o/
---